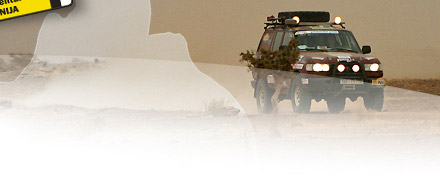 Dakar boards for South America (vir www.dakar.com)
Next stop, Buenos Aires ! The administrative and technical scrutineering for the Europeans finishes Thursday evening at Le Havre where the last of the 710 vehicles will go through a mandatory series of checks.
From then on the machines will be waiting at the Parc Fermé at the harbour of Le Havre, ready to board. The 'Grande Benelux', the boat that will be crossing the Atlantic Ocean is expected at Le Havre on Sunday evening. The first machines will enter the ship on Monday at 6 in the morning.
Some 820 vehicles will then be placed on board (710 for the race and assistance as well as around 60 organisation vehicles and 50 for media) for a departure scheduled on Monday evening.
The starting point of a journey that will finish the 16th or 17th of December at Zarate, the harbour of the Argentinean capital. Around a hundred vehicles (Asians, Americans, South Americans and top teams) will go through their technical scrutineering in Buenos Aires the 31st of December and 1st of January.
vir
www.dakar.com